Airports, Train Stations & Stadiums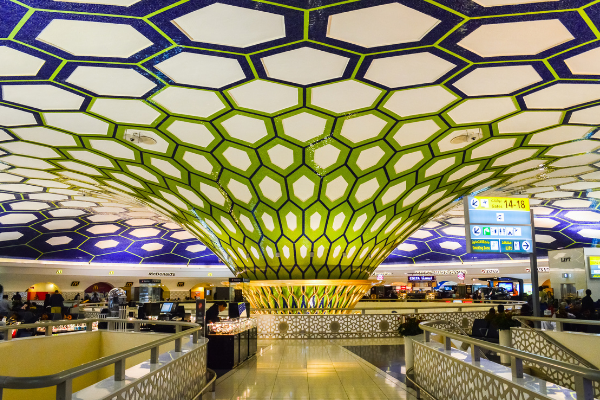 Shopping Malls, High Street Frontages
Hotels, Cafes, Restaurants
We have over 15 years' experience in the development of performance glass enhancements
Construction professionals and Interior designers demand both bold colours to enhance their designintent with the assurance of proven performance. Glass Enhancer gives professionals the assurance needed for any project where glass and colour are the material of choice.
Glass Enhancer was originally developed among the world's highest concentration of construction projects, the Middle East.
Glass Enhancer's early successes included achieving specification for thousands of square metres of glass wall linings in Dubai International Airport; one of the world's biggest and busiest airports. This ongoing program won Abu Dhabi's spectacular new Midfield airport terminal, one of the largest construction projects in the world at time of construction. The lining areas and retail linings boast 45,000m2 of back painted and printed glass.
From airports, shopping malls, hotels, and luxury villas across the Middle East. Supply now available into Europe, the Far East, and USA.